OH MY GOODNESS! Look who just walked up our drive and into the garage.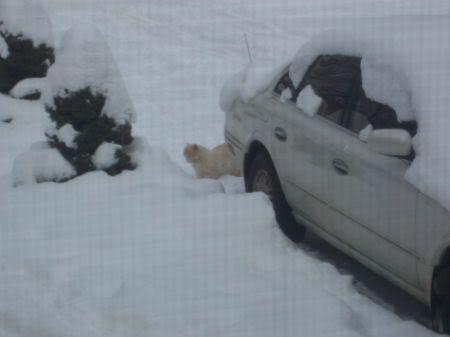 At least it's 35 degrees out right now and not 1 degree like the other day. Poor kitty. I'd hate to be out in this weather.
I've seen this kitty around before, and believe he has a home in the area. He looks well fed (from seeing him from afar). But, I ran a little dry kitty food out to the garage for him. If he doesn't eat it, the garage opossums will!
But, isn't he pretty?