Hello there
I have this lovely old teddy I'm hoping to identify.
He is stuffed with straw and kapok.  He has glass eyes and a growler.  His stitching is up his back rather than the front (seems unusual?)  He is fully jointed/poseable as you can see in photos.
He has the remains of some red string/wool around his neck which I believe originally had his label upon it.  I previously found reference to this being the mark of a William J Terry/Terry's bear but I cannot find where I saw that now! Anyone know if this is true?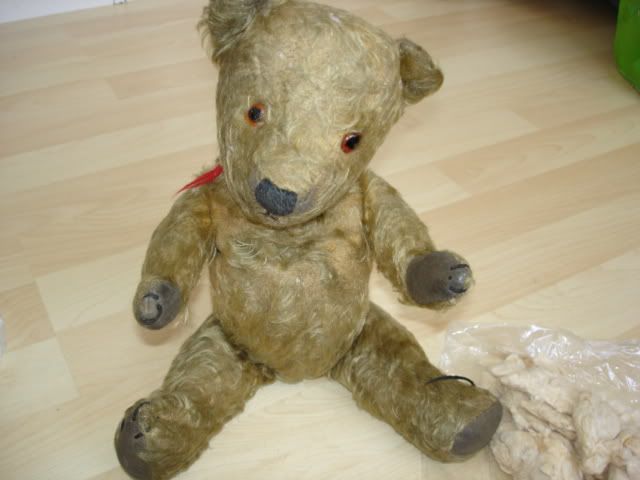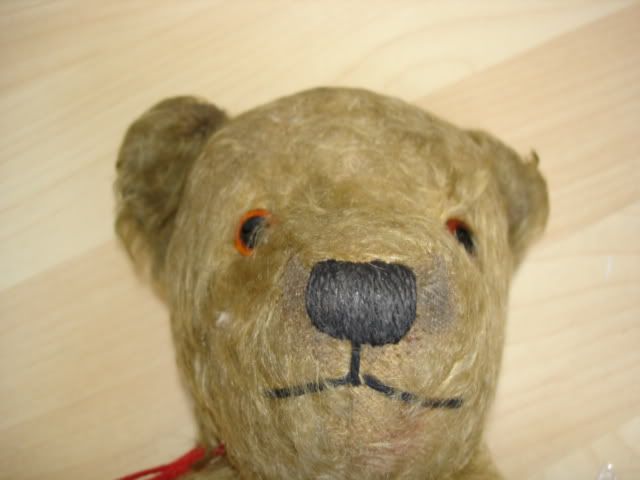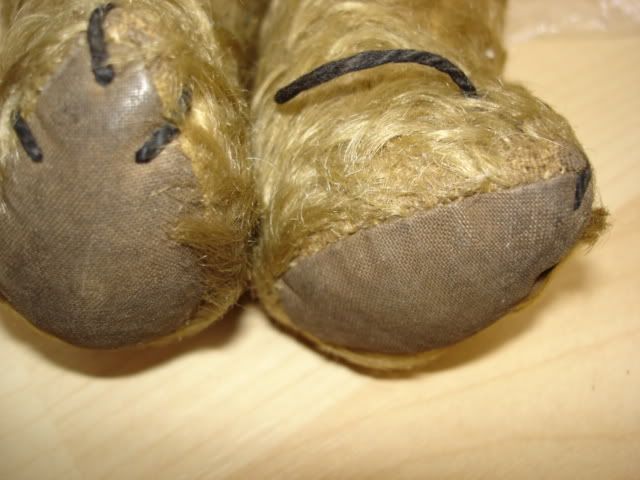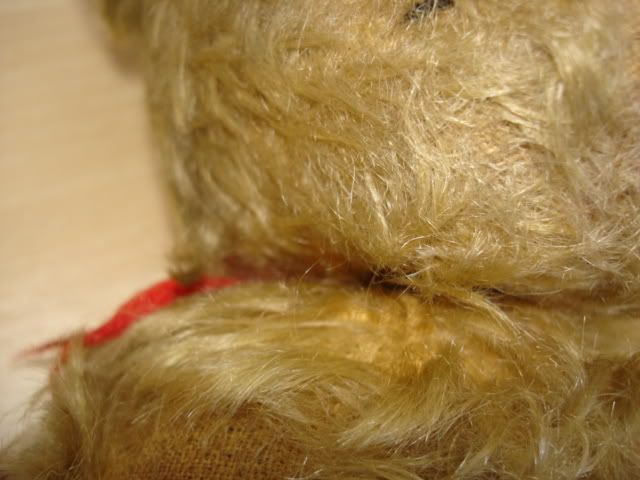 Thanks for any and all help,
Funrainbow