Welcome to the new Part-timer's Cafe!
It's a new year and a new Cafe.
This is the place for Part-time Sellers and Buyers to take a break from their listing and shopping to relax and get to know each other.
This is a friendly thread--no flaming allowed.
Remember that sometimes bits of posts will show up with your ID in a search, so don't say something you wouldn't want public. These forums aren't private.
Have fun!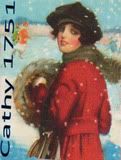 Roll Tide Roll!!!!!!!